Leather & Lace Wedding photography
L&L Logo, Business card & Website,
Leather & Lace is my adventure wedding photography business I started with my amazing business partner, Melissa Braden. She is also a graphic designer, so this was definitely a collaborative project. 
For the logo, we wanted something timeless, and classic, so we chose fonts to promote that. We also wanted to use a triangle to add a geometric element with contrast to the nature element of the leaves. For our colors, we chose earthy tones to compliment our photography style. Then added touches of gold to contrast with the earthy tones. 
For the business card, we wanted to keep it really simple with the layout. We also incorporated that gold accent with gold foil. For the image, I used a bouquet from one of our previous weddings.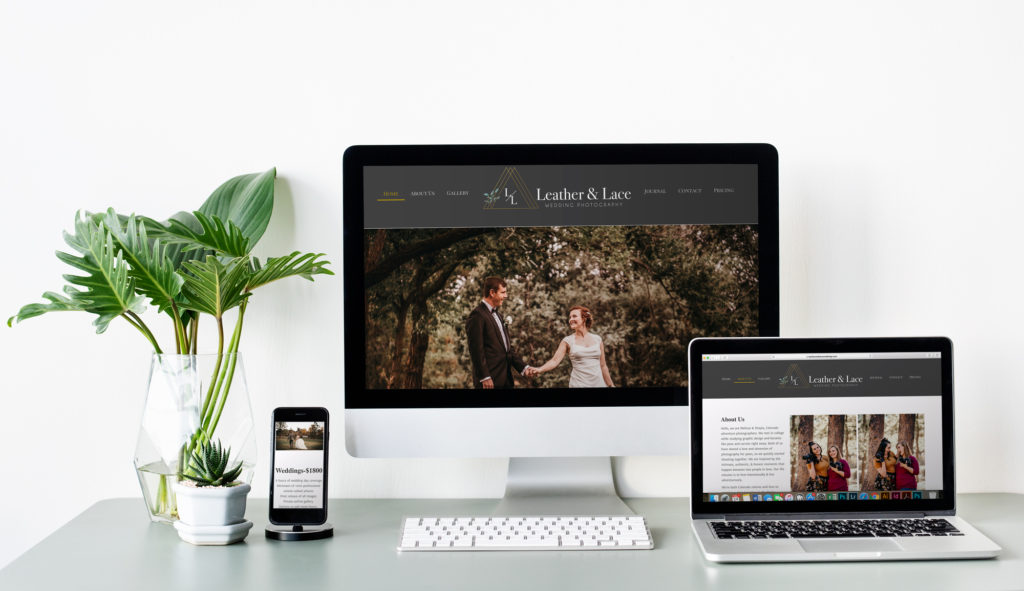 We built our website to be clean and easy to navigate, and definitely using large images to really show what we do. Our slogan is "Love intentionally. Live Adventurously." While building the website, we really took our slogan seriously by using images that really show a love connection and adventurous location. Especially mountain and nature based.
We designed the home page to showcase each other page with a snip-it.  Starting with links to our galleries on our head images, then a little bit about us. To more images, to a little about each of us, to testimonials, then to a couple of our journal entries. Our goal was for our clients to be able to find exactly what they're looking with ease and no confusion. In our gallery, we wanted everything to be easy to access, so we divided it into four sections. We based them on each shoot style with sneak peeks of what's in the galleries. 
In our advertising, we use our images for the background with overlaying text to promote what we do while still presenting our information in a clean way. We definitely use our brand colors of green & gold heavily in our advertising to have the nature feel, but still have the classic and fancy feel with the gold. We have a darker, moody editing style, so we like to keep that aesthetic in our ads. These are advertisements for Facebook, Instagram, & 24Hour Fitness.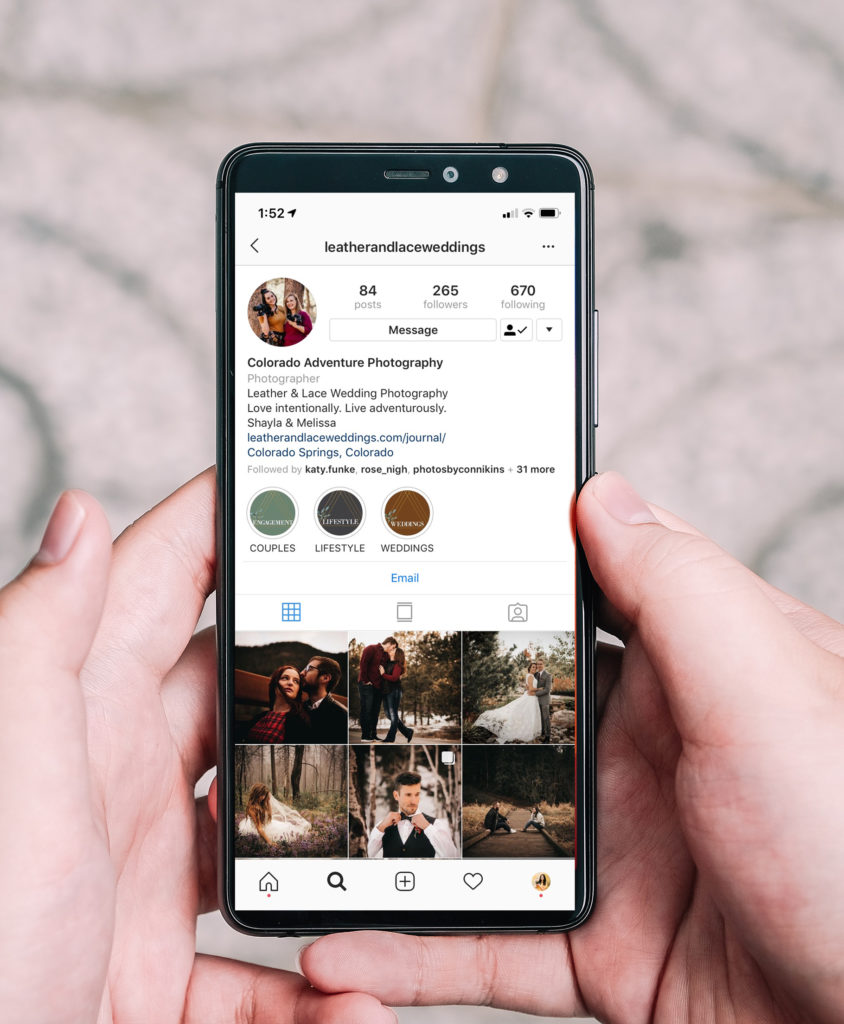 I am the social media manager for our business. I schedule all the posts, write and find captions based on our brand and make sure everything is up, the images are cohesive, consistent, and running smoothly. Similar to our ads, we have our branding colors around, while showcasing our dark and moody style.